Virtual Services Platform 9000 Series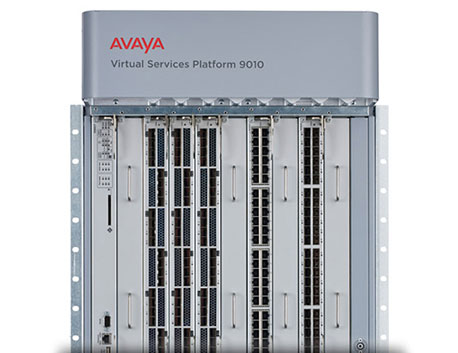 DEPLOY THE MISSION-READY SOLUTION FOR YOUR MISSION-CRITICAL NETWORK CORE
Improve the resiliency and stability of your network with this ultra-reliable and high-performance Core Switch platform. Protect your enterprise from network outages when you deploy the Virtual Services Platform 9000, with its hardened architecture and instantaneous recovery. Reliably support your most mission-critical communication environments with a carrier-grade operating system, system-level health checks, and self-healing capabilities, coupled with seamless software patching.
Maximize your investment protection, avoiding costly and disruptive forklift upgrades, when you implement life cycle technology refreshes leveraging the unique field-programmable hardware.
1. Hardened and Resilient for Maximum Availability
Help protect your applications from a range of threat sources and deliver always-on business continuity. Build your resilient network on the solid foundations offered by the Virtual Service Platform 9000's carrier-grade operating system and control systems with hardware-layer defenses.
2. Revolutionize Service Delivery
Change the way that you manage, administer, and execute service delivery with Fabric Connect. The zero-touch Core enables you to deliver real-time provisioning and genuine service agility.
3.Always-On Application Access
Keep your applications running, and your business productive with a Fabric Connect network that delivers maximum uptime and availability. Leverage fault-tolerant, fast failover characteristics, so your network assumes higher levels of reliability and resiliency, and your people realize the benefit of always-on application access.