RTCbiz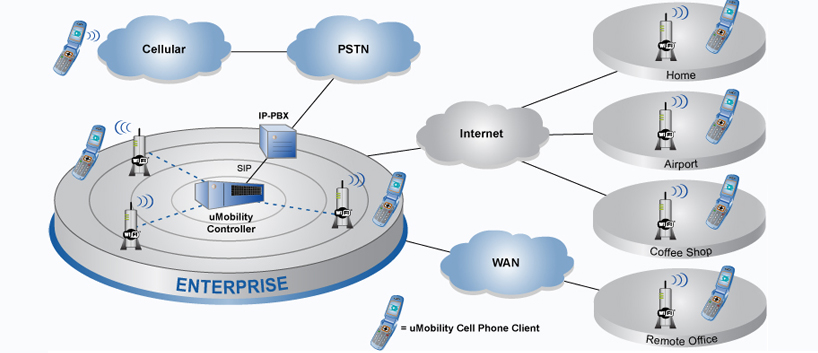 Fixed Mobile Convergence - uMobility
Integrating Enterprise Communications With your Smartphone
Experience - The complete phone system - Nothing to manage & Easy set-up

Our Mobile office adapts to your business and needs of your people to:


Turn on your desk phones with no set up or activation effort or fees.
World leading bizRTC dual mode mobile application portfolio.
State of the art - web integrated - easy to use - computer independent - no hassle web phone for use from anywhere.
Support for analog Deskphone using Analog Telephone Adapter (ATA).
Unique cordless extension phones to meet your business needs for employees not using smartphones.
At a Glance
Single number reach and voicemail
Seamless roaming on and off campus
Enterprise dialling and features via smartphones
Independence from specific mobile network technology
Improved efficiency and productivity
Increased customer satisfaction