Virtual Services Platform 4000 Series
GET AN EDGE, AT THE EDGE
Simplify your network by extending Avaya Fabric Connect to the campus, metro, or WAN edge. Designed for small sites, our Virtual Services Platform 4000 delivers full-featured network virtualization capabilities in a range of low-cost 1/10 Gigabit Ethernet platforms.
With the compact edge device in your network, you can deliver multiple services without managing multiple complex protocols. Small offices can leverage network virtualization technology easily and separate traffic to help meet regulatory or security requirements. In multi-tenant environments the Virtual Services Platform 4000 provides rich multi-service functionality in addition to helping separate and protect each tenant's traffic.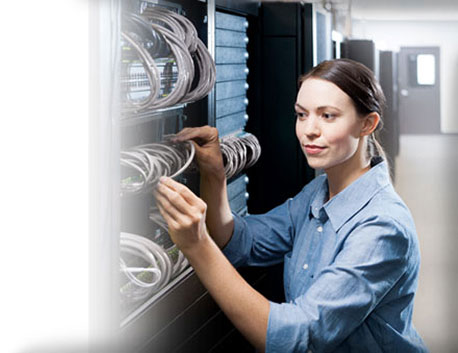 1. Simplify Your Network with Fabric Connectivity
Gradually phase out complex legacy technologies while delivering more services with a single next-generation technology.
2. Deliver New Business Services Faster
Increase your agility and respond more quickly to requests for new services with end-point provisioning that makes activating moves, adds, and changes easy—leaving the core of the network untouched.
3.Deploy One Technology for All Your Network Services
Rely on the industry's first fabric-enabled edge platform to deliver Layer 2 and Layer 3 virtualization, optimized routing, and IP multicast across the entire enterprise, from data center to desktop.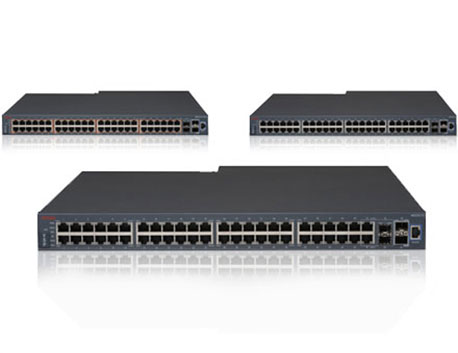 Powerful Multiservice Edge Platform Available in Four Models
Choose the right model for your connectivity requirements. The Virtual Services Platform 4850 includes 48 ports of 10/100/1000 Mbps with two shared SFP and SFP+ uplink ports. You can select optional redundant power, PoE or DC redundant power. The Virtual Services Platform 4450GSX-PWR+ is for heavy-fiber-based environments, and offers 36 ports of 100/1000 Mbps SFP, 12 ports of 10/100/1000Base-T with PoE+, and 2-ports of 10 Gig SFP+ that have been enabled with MACSec encryption These multi-service edge platforms enable you to extend the benefits of Avaya Fabric Connect to the edge of the network.