Configuration and Orchestration Manager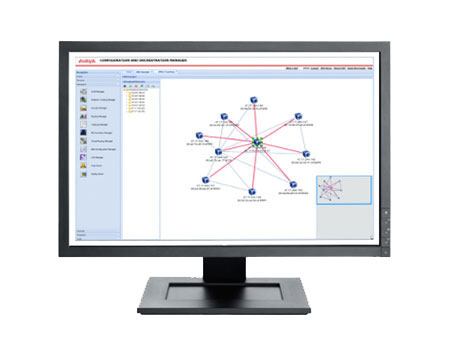 SLASH YOUR NETWORK DEVICE MANAGEMENT TIME
Consolidate the set-up and provisioning of all your Avaya networking devices and protocols using a single integrated network management tool. Our easy-to-use GUI centralizes and streamlines device management. Built-in wizards can reduce network set-up time by as much as 70%, freeing up valuable resources for other work.
Designed for multiple users, the Avaya Configuration and Orchestration Manager enables your team to conveniently and quickly configure network devices, regardless of where they are located. Help safeguard the network by limiting access to just a select group of devices or tools.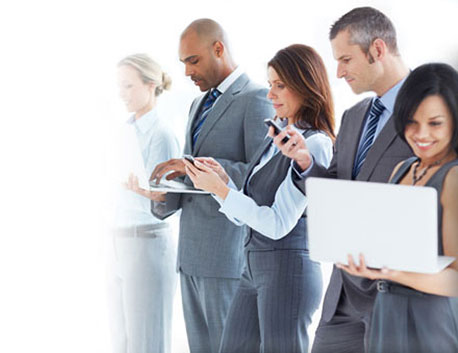 1. Centralized Network Management and Device Provisioning
An intuitive, feature-rich, web-based interface streamlines device set up and enables visibility throughout the network.
2. Support for Multiple Users
Concurrent access allows for anywhere, anytime provisioning of devices and the network. Built-in controls ensure that only authorized personnel can access management functions and selected devices.
3. Easy Set Up
Wizards and templates can reduce configuration set-up time by as much as 70%, while decreasing errors.
Reduce Configuration Complexity
Configure, provision, and troubleshoot thousands of network devices. Users can access the centralized platform to ease network device management. Audit logs track all the details of who's made device changes and when.
Scan your network and find the specific device or service you want to provision. One-click tools let you view and easily modify the device configuration.
Accelerate installation and reduce errors that could bring the network down. Wizards provide a guided workflow and create configuration templates that can be saved and used multiple times.
Avaya quickly configures the network with integrated some manager tools & modified V lense configure routing pattern upload network software.