IP & Digital Desktop Telephones
The right phones for every work situation
To stay competitive, enterprises need to have the right tools that enable them to be more efficient, flexible, and productive. NEC has built smart enterprise solutions that optimize business practices, drive workforce engagement, and create a competitive advantage. Not only does this improve productivity, it also increases customer service levels. Together these aspects of the handset deliver power, versatility and programmability to all users, maximising efficiency and productivity.

Today, business moves quickly, and to keep up you must have the right telephone. With the increasingly mobile workforce now working from virtually any location, you must be able to provide your employees with communication tools that facilitate efficiency and productivity. However, many businesses and employees are not taking advantage of the enhanced capabilities offered by today 's breed of telephones.

NEC's UNIVERGE Desktop Series Telephones hold the answer to a multitude of communications problems. With a wide range of customizable features, these telephones are flexible, easy to use, and provide you with investment protection.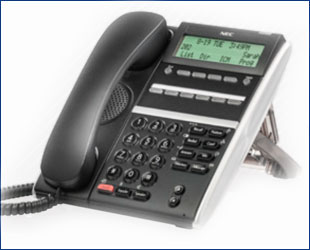 DT410 Digital Desktop Telephone
2 key non-display or 6 key display
Entry level phone
Easy to use soft keys / LCD prompts on display model
Hands-free, Half Duplex
Soft keys / LCD prompts
Directory dial key: 10 Feature Key support
Wall mountable
Message waiting indicator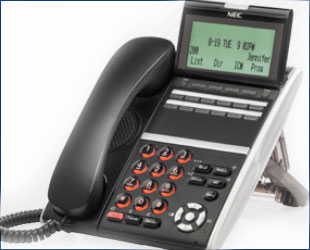 DT430 Digital Desktop Telephones
12, 24 or 32 programmable keys (fixed terminals)
8LD/DESI-less with Backlit LCD (Fixed Terminal)
Backlit keypad
Backlit Line keys
Hands-free, full duplex
Headset support, optional support for EHS
Soft keys/LCD prompts
Directory dial key: Navigation cursor
Call history
Optional Bluetooth Connection Adapter (BCA-Z) support
Wall mountable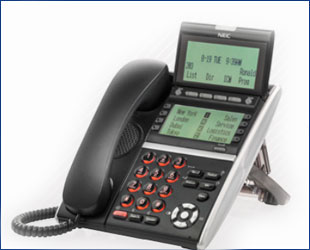 DT830 Digital Desktop Telephones
12, 24 or 32 programmable keys (fixed terminals)
8LD/DESI-less with Backlit LCD (Fixed Terminal)
Backlit keypad
Backlit Line keys
Hands-free, full duplex
Headset support, optional support for EHS
Soft keys/LCD prompts
Directory dial key: Navigation cursor
Call history
Optional Bluetooth Connection Adapter (BCA-Z) support
Wall mountable
Network support 10/100 Ethernet

Backlit LCD screen

XML open interface capabilities

VoIP encryption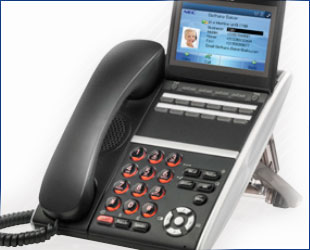 DT830DG & DT830CG IP Desktop Telephones
12, 24 or 32 programmable keys (Modular support)
8LD/DESI-less with Backlit LCD (Fixed Terminal)
Backlit keypad & Line keys
Hands-free, full duplex
Headset support, Optional support for EHS
Soft keys/LCD prompts
Navigation cursor & Directory dial key
Call history
Network support 10/100/1000 Ethernet
USB Port – Smartphone charging, downloading images for display (Except on DESI-less model)
Bluetooth support (BCA-Z)
Wall mountable
XML open interface capabilities
VoIP encryption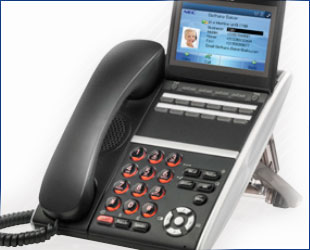 DT830CG IP Desktop Telephones
12, 24 or 32 programmable keys (Modular support)
8LD/DESI-less with Backlit LCD (Fixed Terminal)
Backlit keypad & Line keys
Hands-free, full duplex
Headset support, Optional support for EHS
Soft keys/LCD prompts
Navigation cursor & Directory dial key
Call history
Network support 10/100/1000 Ethernet
USB Port – Smartphone charging, downloading images for display (Except on DESI-less model)
Bluetooth support (BCA-Z)
Wall mountable
XML open interface capabilities
VoIP encryption
Full color backlit LCD screen