Ethernet Routing Switch 5000 Series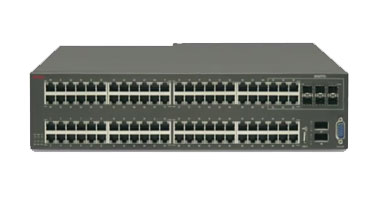 INNOVATIVE, VERSATILE, HYBRID STACKING ADDS CAPACITY AND PERFORMANCE WHERE YOU NEED IT
Add the Ethernet Routing Switch 5000 in the data center, the network core, and in wiring closets. From any location, these switches deliver highly-available Ethernet connectivity for delay-sensitive and business-critical data and voice applications.
In the wiring closet, the ERS 5000 is a ready path to network convergence with PoE, QoS, and optional 10 Gig uplinks. At the core, the active/active failover and advanced Layer 3 routing services make for a cost-effective solution for small and midsize environments. In the data center, the routing switch can be a 1 Gigabit top-of-rack solution to connect servers across racks and increase server-to-server performance.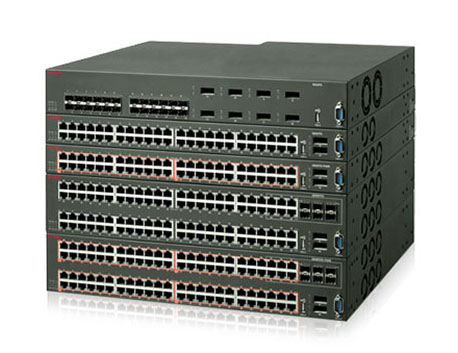 1. Improve Application Responsiveness
High-performance, virtual hot-swap capability along with industry-leading resilient stacking enhances and optimizes application responsiveness.
2. Versatile Stacking Solution
Available in multiple models supporting 10/100/1000 connectivity and 10GbE uplinks, the Ethernet Routing Switch 5000 Series can flexibly address a range of advanced enterprise needs, including switch clustering, horizontal stacking, and aggregation.
3.Lower Your Total Cost of Ownership
As a price-per-port leader for resilient, high-performance Gigabit Ethernet, the Avaya Ethernet Routing Switch 5000 Series keeps TCO low.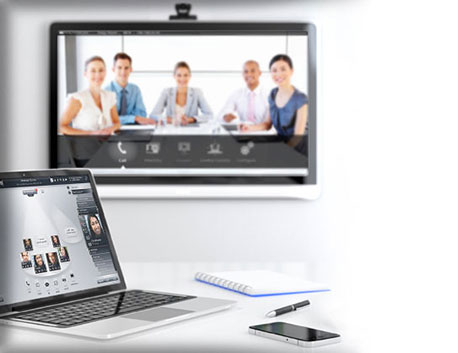 Convergence-Ready for Advanced Communications
Be ready to simplify your network by consolidating voice, video, and data on a single infrastructure. The Ethernet Routing Switch 5600 supports powering network devices, using plug and play to set up IP phones, and sophisticated QoS capabilities.