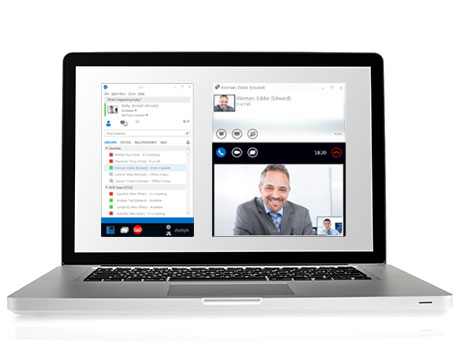 THE PERFORMANCE AND CAPABILITIES YOU WANT, USING THE PLATFORMS AND DEVICES YOU ALREADY HAVE
Access Avaya voice, video, and web collaboration from Microsoft® and browser based applications including Microsoft® Lync, Microsoft® Office®, Microsoft Outlook®, Sharepoint, Internet Explorer®, Mozilla Firefox®, and Google Chrome.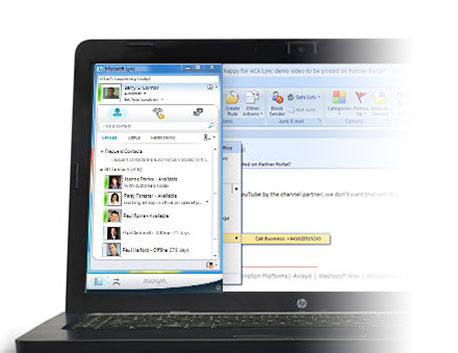 1. Click to Call
To start voice or video calls, just click phone numbers in your corporate directory, contacts in email, or clients in customer management applications.
2. High-Definition Video
Improve your productivity with face-to-face interactions using person-to-person or multi-party video. Quickly escalate your IM chats or voice calls to video. Hold, mute, or transfer.
3. Cross Platform Integration
This standards-based platform works with Avaya Scopia® Video Collaboration, Avaya Aura® Conferencing, and Avaya Flare® Experience.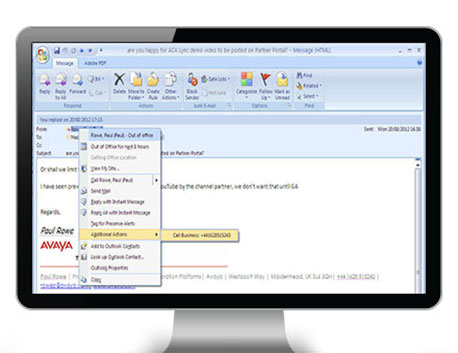 Extend Avaya to Microsoft Lync, Microsoft Outlook, Office, and Internet Explorer
Bring real-time collaboration features to Microsoft Lync, including voice and video integrated with Lync IM and calendar presence. Extend desktop sharing, Avaya mid-call features, enterprise dial plan support, and more.
Initiate calls with one click from Outlook mail, contact, calendar, task, or journal, Word documents, Excel spreadsheets, and PowerPoint presentations. Use the web browser add-in to extend the same feature to any web page.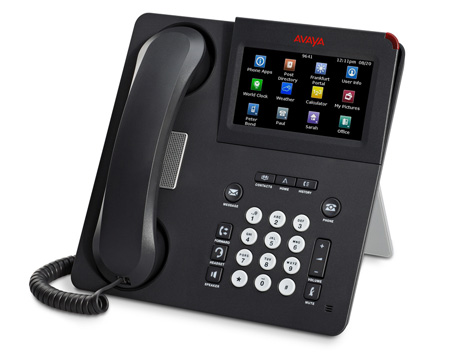 Deploy Clients Quickly with Existing Systems
Out-of-the box integration requires no custom software development or middleware. Use the Avaya telephony system (desk phones, trunks, and management) you already have.