SEAMLESS MIDMARKET COLLABORATION-VOICE, VIDEO, MOBILE-ON ANY DEVICE
Change the way your mobile, distributed workforce collaborates. Deliver an engaging experience for voice, video, and mobility on virtually any device. Simple enough to run on an appliance, powerful enough to support 2,000 users with virtualized software. Easy to use. Easy to manage. Exceptional value.
1. Flexible Configurations
Choose a deployment model that matches your infrastructure objectives–from a simple appliance to virtualized software in your data center, with options in between.
2. A Complete Midmarket Collaboration Solution
Enjoy the peace of mind that comes with a complete, integrated solution—collaboration software plus multichannel contact centers, networking, security, and video—from a single source.
3. Lower Collaboration TCO
Discover how affordable collaboration can be with the IP Office™ Platform–a smaller initial investment, reduced maintenance, and decreased power consumption.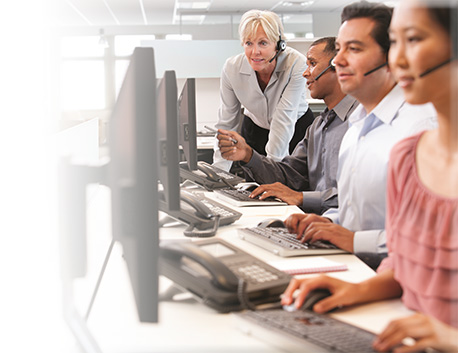 Build a Full-Size Contact Center for Your Midmarket Business
Improve your customer experience and contact center agent efficiency when you add powerful, affordable, multichannel functionality for voice, email, and web chat to your contact center. Avaya IP Office™ Contact Center is purpose built for businesses with from five to 100 agents. It combines Avaya customer experience leadership with the simplicity and value of the IP Office Platform.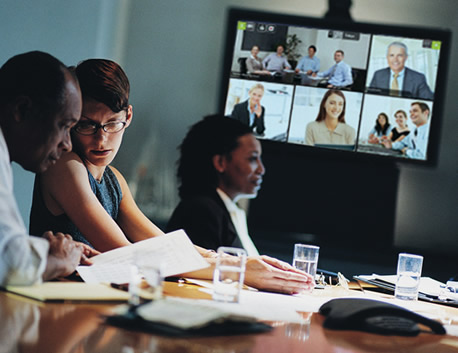 Be More Responsive, Build Relationships, Improve Productivity
Let a powerful Avaya IP Office solution produce better engagement among your employees, and stronger relationships with partners and customers—facilitating faster, smarter decisions and better business.

IP Office Server Edition
Seamless Growth, Simple Management and Reduced TCO for Midsize businesses
Overview
IP Office Server EditionIP Office Server Edition is the ideal solution for midsize businesses, delivering intelligent Unified Communications, scalable growth and seamless management. Server Edition enables businesses to quickly and easily add users to an existing office or even connect a remote office, all from the central HQ. A Linux server is the heart of Server Edition, running IP Office software, Voice Messaging and Unified Communications (Avaya one-X Portal for IP Office). Server Edition delivers true Centralized Management and Licensing for all users, across all locations, in one, int
Capabilities
Deployment Options
You choose the approach that works best for your environment. Virtualize on your servers, use Avaya servers, use Avaya appliances, or use any combination of the three.
Expanded scale/capacity With a Linux server
Server Edition means seamless growth, … up to 2,000 users at a single site or across 32 locations, with support for up to 150 voicemail channels.
Centralized web-based management
Simple administration is the cornerstone of Server Edition. From the one intuitive interface, the System Administrator has one view of all users on a single site or across up to 32 locations. Using system status can, at a glance, let the Administrator know of any potential issues that could affect system performance such as over utilized trunk lines, voice ports, and bandwidth utilization.
Centralized Licensing
erver Edition holds all common licenses centrally, making it cost effective to purchase discounted license packs and easy for a System Administrator to assign user solutions to employees anywhere within the network.
Resilience built-in
midsize businesses demand reliability, Server Edition delivers. Within a multi-site network where Server Edition is deployed across remote locations, in the unlikely event of a system outage, the IP phones with active calls stay connected, and idle IP phones simply re-register to an alternate server. Voice messaging is also critical to many businesses; Server Edition backs-up messages and greetings to an alternate Linux server.
Benefits
Cost effective growth
whether it's adding a user or a location, Server Edition easily grows with any expanding company
Low TCO
Day to day administration of users, groups and call routing across the entire network is easy from the centralized, Graphical User Interface, speeding Moves, Adds and Changes (MAC's)
Non-stop communications
the failover capabilities of Server Edition for both real time and voice messaging helps assure that businesses don't miss a beat.